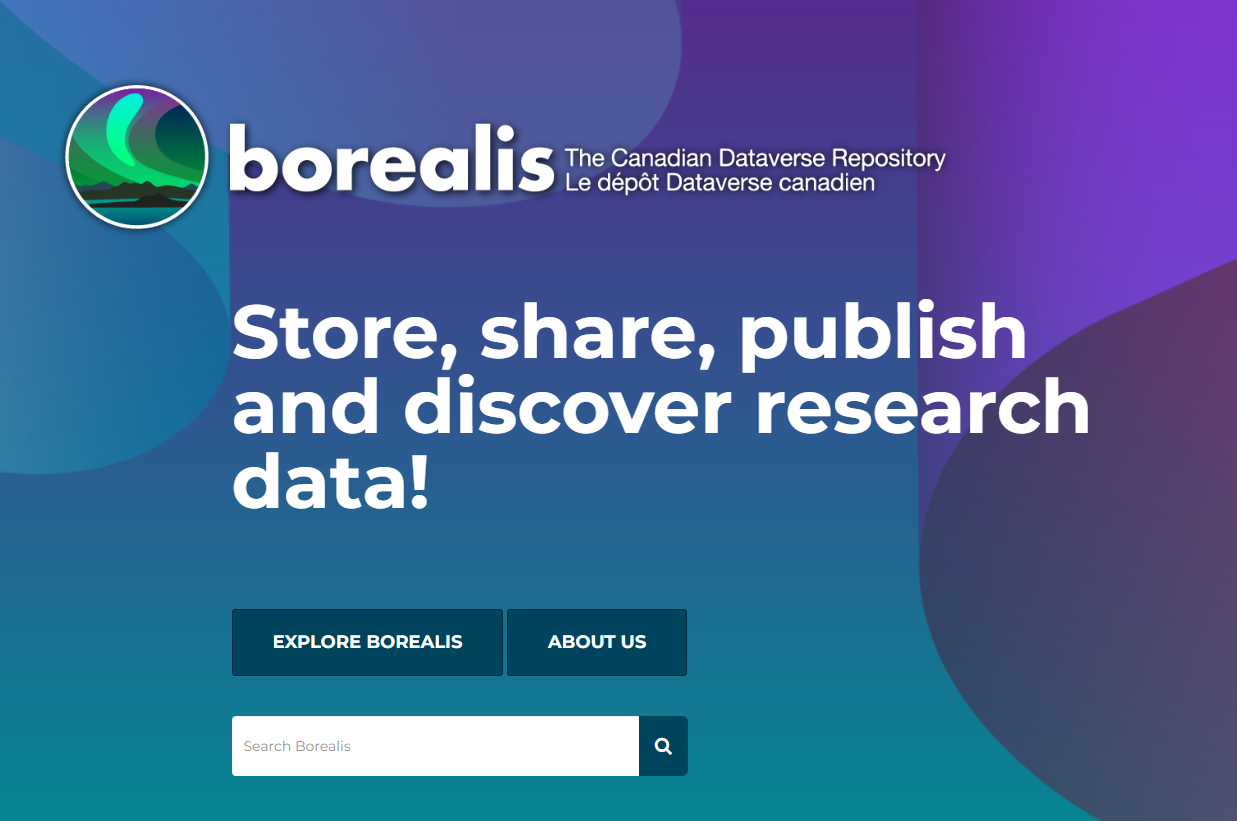 As of June 23, Scholars Portal Dataverse—which hosts McMaster Dataverse—will become Borealis - the Canadian Dataverse Repository/le dépôt Dataverse canadien.
What is Borealis? Why did Scholars Portal need a new name?
Borealis is a bilingual, multi-disciplinary, secure Canadian research data repository. It federates data from over 60 Canadian research institutions and academic libraries, including McMaster University. This service supports researchers in discovering, managing, sharing, and preserving research data.
Their new name echoes the aurora borealis: a dynamic, active phenomenon that expands across and connects the country. It also aligns with the repository's expansion into a national, bilingual service connecting 60+ academic libraries and research institutions across Canada. Their new website is BorealisData.ca. 
Borealis Data (formerly Scholars Portal Dataverse) provides the servers for McMaster Dataverse, our research data repository for faculty, students, and staff. It is based on the open-source Dataverse software, developed by the Institute for Quantitative Social Sciences at Harvard University.
How does this affect you as a researcher?
Just the name and look of the repository is changing. Core services will remain the same. Dataset DOIs will continue to connect to your data. 
Although the repository has a new Terms of Use document, there is no action required on your part. Users creating new accounts will need to agree to the updated terms. 
What resources are launching with this redesign?
With the new look, Borealis has also highlighted a suite of policies which will be helpful in preparing grant and journal applications. A Data Preservation Plan outlines the roles and responsibilities of the repository. Their Privacy Statement explains what data is collected, used, and stored. A new Technology Structure and Security Information page gives an overview of how availability, privacy, confidentiality, and integrity will be preserved. 
In addition to these policy resources, there's also a Discover tab which has a selection of Research Use Cases, metrics, and more. 
Who do I contact for help?
If you have any questions about this identity transition, please contact McMaster Research Data Management services at rdm@mcmaster.ca.